Mold Damage Cleanup for Your Oakland Home
3/25/2018 (Permalink)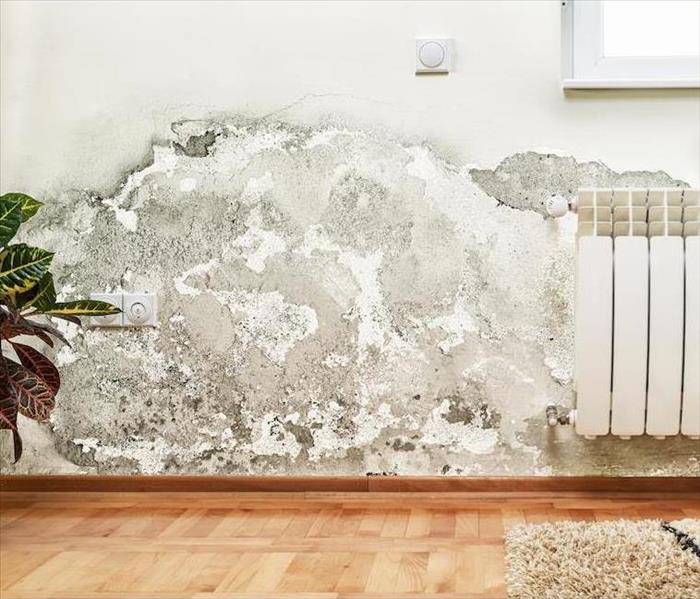 Mold can present in plain sight or it can be hidden. So whether you see or smell the presence of mold in your home, it is time to call SERVPRO.
SERVPRO Completes a Thorough Inspection Before Starting the Remediation Process

When you have some hidden moisture in your Oakland bathroom, you can also have some hidden mold growth. A dark, moist, environment is perfect for mold to begin growing. It does not take long to start, and it spreads quickly, so before you know it, you could have a significant mold problem in your home.

Finding mold and mold damage in your Oakland home can be overwhelming. However, it is important not to hesitate in getting the problem handled, so it does not continue to spread. Our technicians at SERVPRO are specially trained to handle mold and mildew and can do so without causing the growth to spread further.

We begin an inspection for mold as soon as possible after arriving at your home and gathering any necessary information from you. We want to know if you have had any mold damage in the past or any known leaks in your bathroom which could be causing the mold. We use infrared cameras and moisture meters to find any hidden moisture or mold. We look for particular signs that mold leaves behind and locate and spot the mold.

Mold remediation beings with SERVPRO techs building a containment barrier to separate the affected area from the clean areas of your home, so the growth does not spread. All our work is done within the containment, which is also put under negative air pressure to ensure the spores of mold are not released outside of the work area. Our negative air filtration units include two pre-filters and a HEPA filter. We can then begin removing the mold growth. If there is substantial damage to porous materials such as drywall, it may need to be removed and replaced.

Other surfaces can be cleaned by damp wiping and HEPA vacuuming. We clean in the direction of the negative air machines. After completing a round of cleaning, we allow time for mold spores and dust to settle before the next round of cleaning. The structure is then dried to stop any further mold growth. Dehumidifiers with a low air flow can be used during the containment and removal procedures.

SERVPRO of San Leandro ensures that we do a thorough inspection and cleaning of your home in Alameda, Hayward, or San Leandro when mold is present. Call us right away at (510) 352-2480 if you suspect you have a mold infestation.

Click here for more information regarding the city of Oakland.