About SERVPRO of San Leandro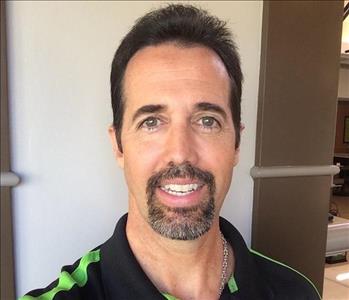 Roy Drake
Owners of SERVPRO of San Leandro
Here at SERVPRO of San Leandro going the extra mile is just what we do. As California natives, we have experienced more than one wildfire throughout our time here and are one of the few Large Loss Franchises in Northern California. However, we are also happy to help our community in any way we can. Our fire and water team has negotiated with State or Federal agencies to help senior citizens get the extra attention and care they deserve; on more than one occasion.
From the earliest Spanish settlers through to the Goldrush and developments of a new American town, San Leandro has a rich cultural history. You can see all of it and more at the San Leandro History Museum and Art Gallery. However, we have also come together as a community in times of adversity, the devastating wildfires sweeping across the state this year being just one example over many years of restoration service.
We enjoy great success as a leading provider of Fire, Water, Mold, BIOHAZARD, and Large Loss restoration. So when the opportunity to give back to this fine community is there we grab it with both hands. We actively contribute to the American Red Cross "Ready Rating Program" to help our commercial business owners prepare for a natural disaster. Our marketing manager, Pierre Cisneros, created a Holiday Toy Drive for a Christmas event at the Women's Daytime Drop-in Center in Berkeley, CA and staff happily gave up their weekend to volunteer and make it a success.
We are a local service, and our ethos comes from owner Roy Drake, one of few IICRC master certificate holders in California. However, as a national franchise, our access to equipment is unparalleled. Ultimately, a service you can trust comes from a combination of expertise, honesty, and equipment — we are resolute in our determination to provide all three. So, when you next experience a disaster of any size, contact us on our emergency call line operated 24 hours a day to arrange a service.
Se Habla Español
Insurance and Payment Information
For a stress free claims process, SERVPRO works with your insurance to help manage the insurance process and paperwork.
We also accept the following credit cards for your convenience:





Certifications
AMRT - Applied Microbial Remediation Technician
ASD - Applied Structural Drying Technician
CCT - Carpet Cleaning Technician
CMT - Commercial Carpet Maintenance Technician
CRT - Color Repair Technician
ECTP - Employee Certification Training Program
FCT - Floor Care (Hard Surfaces) Technician
FSRT - Fire & Smoke Damage Restoration Technician
HAZWOPER 40 Hour Training
HST - Health and safety Technician
IICRC Certified Firm
LCT - Leather Cleaning Technician
MSI - Marble and Stone Inspector
OCT - Odor Control Technician
OSHA - 30-hour General and/or Construction Industry Training Program
OSHA - Other Training
RCT - Rug Cleaning Technician
RRRP - Lead-Based Paint Activities and Renovation
RRT - Carpet Repair & Reinstallation Technician
SMT - Stone, Masonry and Ceramic Tile Cleaning Technician
UFT - Upholstery & Fabric Cleaning Technician
WRT - Water Damage Restoration Technician
Affiliations
Compliance Depot Certified 800186
Member NARPM
Member of Asian Business Alliance
Member of San Leandro Chamber of Commerce
Awards
CEO Award - Associate Franchise