Signs That You Need Professional Mold Damage Experts to Check in on Your San Leandro Home
12/31/2017 (Permalink)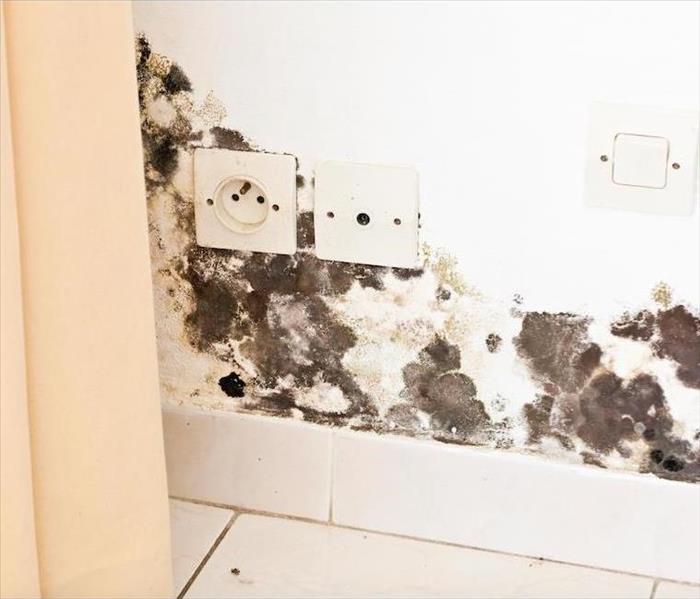 If you see or smell mold, contact SERVPRO for remediation services right away. Waiting will let the mold proliferate quickly throughout your home.
Our Certified Technicians Remediate the Current Mold Infestation and Then Look for Ways to Prevent a Recurrence
Mold damage is any homeowner's worst nightmare. Mold can cause health effects as well. It is crucial to call in the experts to get rid of the mold as soon as you spot it in your home.

SERVPRO has a team of experts that can help you restore mold damage to your San Leandro home in no time. We can serve you the best if you call us in as soon as you see any signs of mold in your home. Not all mold is apparently visible. You need to inspect your home on a regular basis to spot any early signs of mold damage. Here are some of the things you should be asking yourself during your routine home inspections.

Do you smell a musty odor?
Even when the mold is not visible, a distinct musty odor is a strong indication of its presence. Places such as attics, basements, and crawlspaces are most vulnerable to develop such odors. Make sure that during your next home inspection, you look for any such smell.

Do you see moldy growth?
This one is a no-brainer. If you see any mold in your home, call in the experts here at SERVPRO immediately. Even if you feel that the colonies are small and you can remove them by yourself, don't. There is a good chance that while trying to clean the mold on your own, you can help it spread to uncontaminated areas in no time. Mold clean-up is a job for the professionals and unless you are one, do not even try removing it.

Is there any water damage in your home?
Water damage such as leaky or busted pipes creates a damp environment that is ideal for the mold to thrive. If you see any areas of your home that have excessive moisture, make sure to check for the signs of mold. Even if you do not see mold, call in the SERVPRO technicians to fix leaks and get the humidity under control.

Call SERVPRO of San Leandro at (510) 352-2480 today to schedule a free consultation. Our trained and highly skilled technicians can take care of your mold problem in no time.

For more information regarding San Leandro, click here.