How To Detect Water Damage
5/9/2022 (Permalink)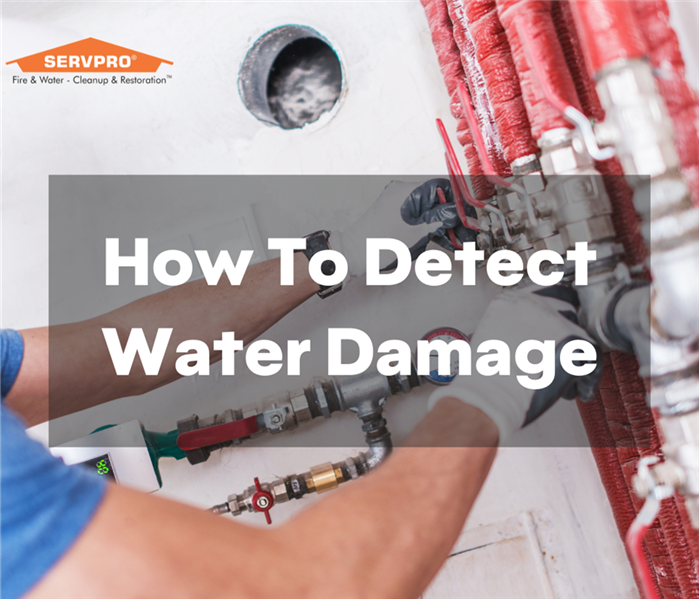 With more than 50 years of experience you can trust us to develop a water damage restoration plan to help ensure your home is clean, dry, and restored
How To Detect Water Damage
Houses are one of the most significant investments you will make in your lifetime, and buying one is a substantial financial commitment. However, when protecting your investment, you should be on the lookout for any domestic concerns and fix them before the situation worsens. One of them is water damage. And the best way of dealing with water damage is to detect it at first. So, how do you detect water damage?
Always look at the Floors.
It doesn't matter what type of flooring you have; water damage will show up. And this is why it is essential to look out on the tile and wood floors for cracks, buckling, or warping.
Look for stains.
These include stains on the floor surrounding a bathroom's bathtub or toilet and on ceilings and walls stained by water. Spotting unusual stains in the wall might suggest that a pipe or drain is leaking behind it. It's also possible that bloated or soft-to-touch patches in the drywall indicate issues.
Observe from the Outside.
Take a look around the outside of your home. Water pools in the yard, gutters that aren't moving water far enough away from home, or leaking rain gutters are all things to watch for while inspecting a property's drainage systems. Your home's foundation might be at risk from any of these conditions.
Keep an eye out for rust and mold.
Check for corrosion on the tank or moist patches on the floor when inspecting the water heater. Smelly tanks might be an indication of an ongoing leak. It's also possible that water seepage might be causing corrosion near pipe connections. Your home's nooks and crannies may be harboring tiny mold spores, which may be seen by looking for visible mold development.
Your Trusted Restoration and Clean Up Service
Contact SERVPRO of San Leandro services immediately for all your property restoration requirements, including water damage, fire damage, and storm damage repair. You can call us at (510) 352-2480.