What Is The Quickest Way To Get Flood Damage Out Of My San Leandro Home?
9/22/2021 (Permalink)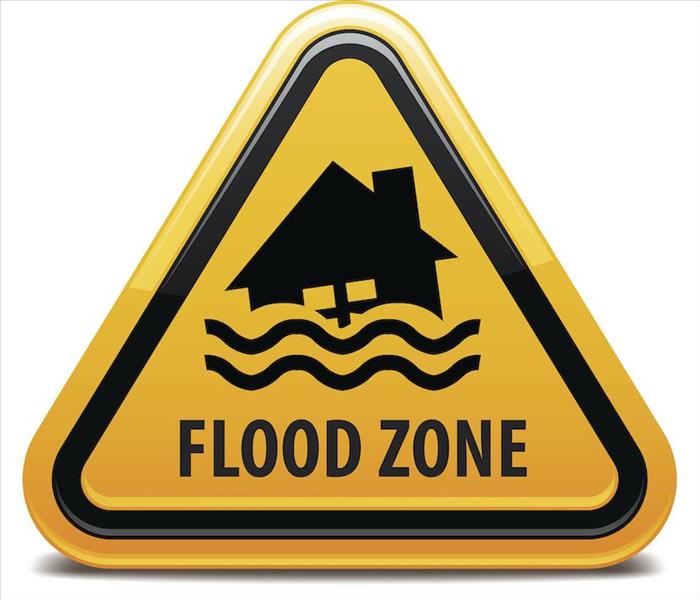 Floodwater damage restoration for your home is a job for SERVPRO. Our fast and immediate service prevents further loss.
How SERVPRO Restore Your San Leandro Home to A Clean, Dry State.
San Leandro flood damage is worse than an interior water intrusion since the water comes in due to a storm. That means it brings in small amounts of nearly everything it flows over, which means SERVPRO Water Restoration Teams also deal with the odors, stains, and other problems of soil, lawn fertilizers, trash from the street, and other debris.
How Can You Stop the Damage in My Home?
Our first step with any water is to remove all of the floodwaters from your San Leandro home. The difference with floodwater is that our technicians pump it directly into the nearest sewer access point or a holding tank for disposal at a water treatment facility.
Next, team members spray all exposed surfaces with an anti-bacterial agent to eliminate possible threats and to reduce the chance of mold expanding through your home. Technicians then use sponges and cloths to wipe down every item in your home, thoroughly drying them to prevent additional damage such as drywall staining and stopping the veneer and other finishes from forming bubbles due to absorbing too much water.
What About Property Too Damaged for Restoration?
Since we cannot guarantee the safety of any carpet that was underwater, we immediately remove them from your home after drawing out trapped water with extraction devices to make disposal easier. SERVPRO specialists next clean the floor underneath and dry it using fans and air movers to increase evaporation. Our team members can also perform many construction tasks needed to return your home to its original condition such as reframing and installing new drywall.
To begin restoring your home here or in Mulford Gardens, call SERVPRO of San Leandro at (510) 352-2480 today.