Mold in Your Home??
9/14/2020 (Permalink)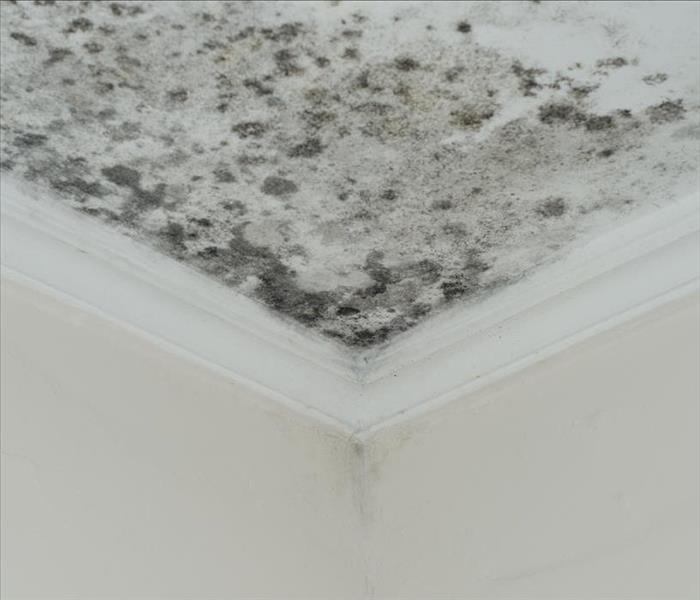 Moisture Can Cause Mold Damage to Your San Leandro Home--Take a Look!! Call SERVPRO for an Inspection and Remediation
SERVPRO Performs Mold Inspections and Remediation for Residents of San Leandro. Contact Us at the First Signs.
What causes mold in property?
When water enters a property or soaks through materials in your San Leandro home, it provides ample moisture to support mold growth. When we work on water loss sites, our priority is to dry wet materials because of molds' risk. Once fungi begin to grow in a property, it can spread quickly through porous and semi-porous building materials. For some homeowners, mold may seem to spring up without warning. This growth is often explainable through poor insulation, the lack of a vapor barrier, slow leaks, or condensation issues in the property. SERVPRO technicians can often identify the cause of mold through visual inspection in the property.
What experts are there in mold remediation?
Qualified microbial remediation technicians
Indoor air quality (IAQ) professionals
Industrial hygienists
Is it necessary to use multiple experts during mold remediation?
The visual mold inspection of your San Leandro is enough to allow remediation to begin. In severe cases, where there is evidence of broken down organic matter or widespread colonies, an industrial hygienist may be present to help inform the adjuster and technicians; this move is generally for commercial and municipal structures. It is common for SERVPRO technicians to deal with mold remediation from start to finish. AMRT applied microbial remediation technicians with accreditation from the IICRC mean something. If we can get the moisture out quickly then move onto cleaning away existing mold, it can often be enough to return a home to its preloss condition. If mold represents an ongoing problem, it may be necessary to enlist an IAQ professional or Indoor Environmental Professional (IEP).
How do mold experts operate under insurance?
The adjuster that confirms any work to carry out
IEP or IAQ that informs the adjuster
Technicians that can demo materials, clean or dry the property
If mold appears in your property, you could minimize losses by getting a professional remediator to inspect. Contact SERVPRO of San Leandro at (510) 352-2480.